ABOUT US
Welcome To Shop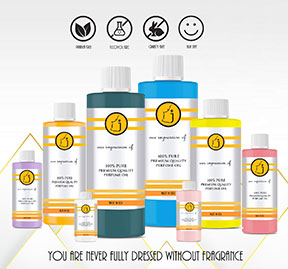 Justessence offers premium quality fragrance body oil perfume oil designer type fragrance oil scented oil essential oil fragrance oil for warmer electric oil warmer diffuser tart burner, 100% organic raw shea butter, mango butter, cocoa butter, natural organic body lotions, luxury body butter, shower gel body wash, whipped shea butter, beard oil, coconut virgin oil for hair, hand sanitizer, disinfectant spray, bar soap, African black soaps skin & hair care products, plastic & glass bottles roll-on bottles much more.
We are the importer and distributor of the finest grade "A" top quality Fragrance oil. Our fragrance oil is grade-A phthalate free & vanillin free skin safe cosmetic grade with no additives no dilutions & 100% free from alcohol. fragrance oil is thick and long-lasting fragrance body oil it lasts longer than cologne and perfume. We proudly stand behind our products as we offer nothing but the absolute best in quality without a doubt! You can purchase any of these products without any hesitation. We offer wholesale premium quality body oil at an affordable price.
At Apricaus & Just Essence quality comes first and we take great pride in knowing that we have good customer retention because our oil speaks for itself... Simply the finest oil. We sincerely hope you become part of our family. As wholesalers all vendors are welcome. No customer is too small. We ship nationally and worldwide. Our orders are processed within 24 hours. Like our customers have told us for years our competitors try to imitate us but can never duplicate us. Read what our customers are saying about us on google reviews.
Fragrance body oil: Just Essence offers Top Most Best Selling Cologne/Perfume Oils for men and women | Just Essence offers Perfume oils Premium Grade "A" Pure Premium Quality Perfume Concentrated Fragrance Oil.
Just Essence Premium Grade Fragrance Oils are perfect for directly applying to skin, making soaps and candles, Body Lotion making your own perfumes and colognes, air freshener spray, skin 100% Skin Safe Fragrance Oil
Just Essence oils are made using expensive premium-grade materials and skin-safe synthetic oils, including the same or better specialty raw quality materials found in original fragrances. Our oils are perfectly balanced with top, heart, and base notes as famous fragrances.
CAUTIONS: For External Use Only.
Just Essence is America's leading supplier of pure fragrance oils designed for consumers to make their own DYI signature fragrance or use it for private-label soaps or candles. We offer the complete spectrum of all fragrance flavors for you to pick & choose your favorites to develop your own personal blend/brand product.
Fragrance oils are superior to rich moisturizing for your skin. If you like the original brand fragrance, you will enjoy our generic impression.
Fragrance body oils also can be added to fragrance oils for warmer, burners, body lotions, soap, candles, fragrance sprays & air freshener sprays.
Disclaimer:


Please find the link below to browse the website to purchase.
https://www.amazon.com/s?i=merchant-items&me=A2EBWY2EEP5LX4
https://www.ebay.com/str/justessence
Safe to Use: 100% Skin Safe Perfume Oil & Cologne Oil, thick and long-lasting fragrance perfume scented body oil.
Note: fragrance and perfume oil color will vary depending on Fragrance & perfume/cologne. Plastic Bottles will get shipped with a Screw Top to avoid leaking in transit.
Mission Statement:
Our mission is to provide Premium Quality fragrance oils at competitive prices to those looking for more than just all other fragrance suppliers.
Our Commitment:
When you call us, we roll up our sleeves to get the job done. Our success is measured by the success of your company so creating Custom Fragrance Body Oils, and Air Freshener Oils for our customers, meeting deadlines, and maintaining the highest quality standards is our commitment to all of our customers.
Warning:
Discontinue use if rash or irritation occurs. Avoid contact with eyes. If swallowed, get medical help immediately or contact a poison control center. The product is for external use only. Keep reaching out to children.
Disclaimer:
Name trademarks and copyrights are properties of their respective manufacturers and/or designers. We have no affiliation with the manufactures/designer. Our interpretation of these fragrances was created through chemical analysis and reproduction. The purpose of this description is to give the customer an idea of scent character not to mislead or confuse the customer or infringe on the manufactures/designer's name and valuable trademark. We do not represent that they are exact copies; therefore they do not violate any copyright laws. Any references to brand names are made strictly for comparison purposes only.
Our fragrance body oils are Inspired by different designer perfumes. We are not associated with the brand names.
Happy customer says
Best experience by far. Not only do they have selections down to the most exotic fragrance, but they are able to get whatever you ask for. If you live anywhere near here, this is a must-experience. If you are out of state, the order is made so easy !!! I recommend this to anyone reading this! You will NOT regret it!!
I really appreciate this hidden marketplace, from the authentic sourcing of their product to their customer friendliness (more like family-friendliness) to their immense inventory and accommodating nature. They even will curate special blends for you, and they helped me to resolve an issue with an oil warmer lamp I received from another vendor. I have gotten many oils from JustEssence; most of them I have enjoyed, and they do have quite impressive longevity. This is now my new and affordable niche.