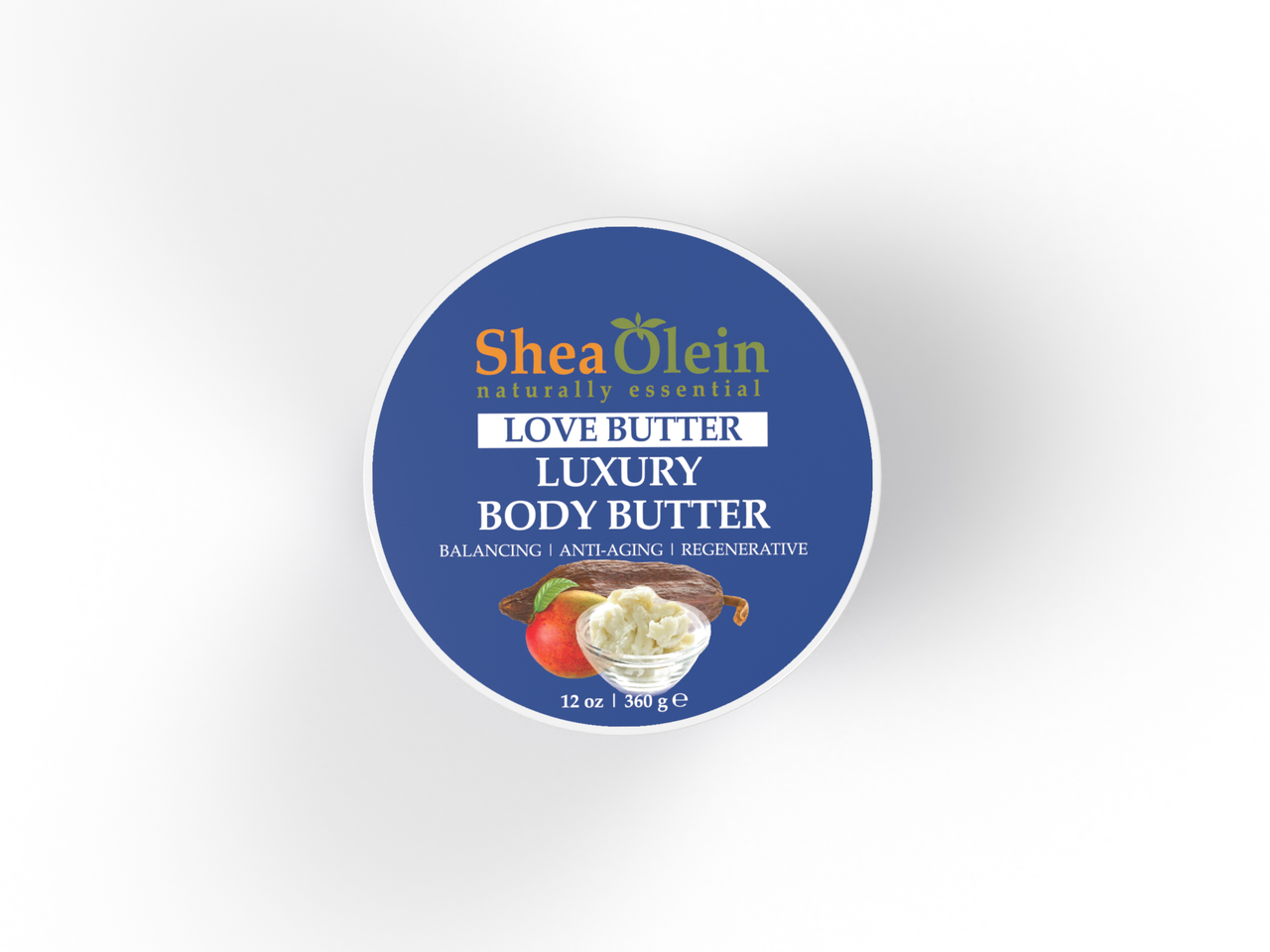 Our customers love how Butter easily absorbs into the skin leaving a light whisper of fragrance throughout the day. Our Luxury Body Butter for a deep moisturizing experience.
Body butter is a rich and luxurious skincare product that's designed to provide deep hydration and moisturization for the skin. It's thicker and more emollient than regular body lotions, making it ideal for dry and dehydrated skin. Here are some key features and benefits of body butter:
Key Features and Benefits:
Intense Moisturization: Body butter is highly moisturizing, thanks to its rich and creamy texture. It's formulated with a higher concentration of oils and butters to provide long-lasting hydration.

Emollient Properties: Body butter contains emollients, such as shea butter, cocoa butter, or various oils, that help soften and smoothen the skin, making it particularly effective for dry and rough areas.

Barrier Function: It helps reinforce the skin's natural barrier, preventing moisture loss and protecting against environmental stressors.

Nourishment: Body butter often contains essential vitamins and nutrients, which can improve the overall health and appearance of the skin.

Scented Varieties: Body butter comes in various scents, offering a pleasant and long-lasting fragrance.

Targeted Use: It's perfect for areas that need extra care, like elbows, knees, feet, and hands, as well as for use on extremely dry or chapped skin.
How to Use:
Cleanse: After a shower or bath, pat your skin dry, leaving it slightly damp.

Apply: Scoop a small amount of body butter and warm it between your palms.

Massage In: Gently massage the body butter into your skin, using upward, circular motions. Pay extra attention to drier areas.

Allow Absorption: Give it a few minutes to fully absorb into your skin before dressing.
Considerations:
Skin Type: Choose a body butter that suits your skin type. There are options for normal, dry, sensitive, and mature skin.

Fragrance: Body butters are available in various scents, so select one that appeals to your senses.

Ingredients: Read the label to ensure the product doesn't contain any ingredients you may be allergic to.

Temperature: Body butter can become firmer in cooler temperatures and softer in warmer temperatures. If it's too solid, you can warm it up by rubbing it between your hands before applying.
Body butter is a great addition to your skincare routine, especially during the colder months when your skin tends to become drier. It provides long-lasting moisture and leaves your skin feeling soft and velvety.