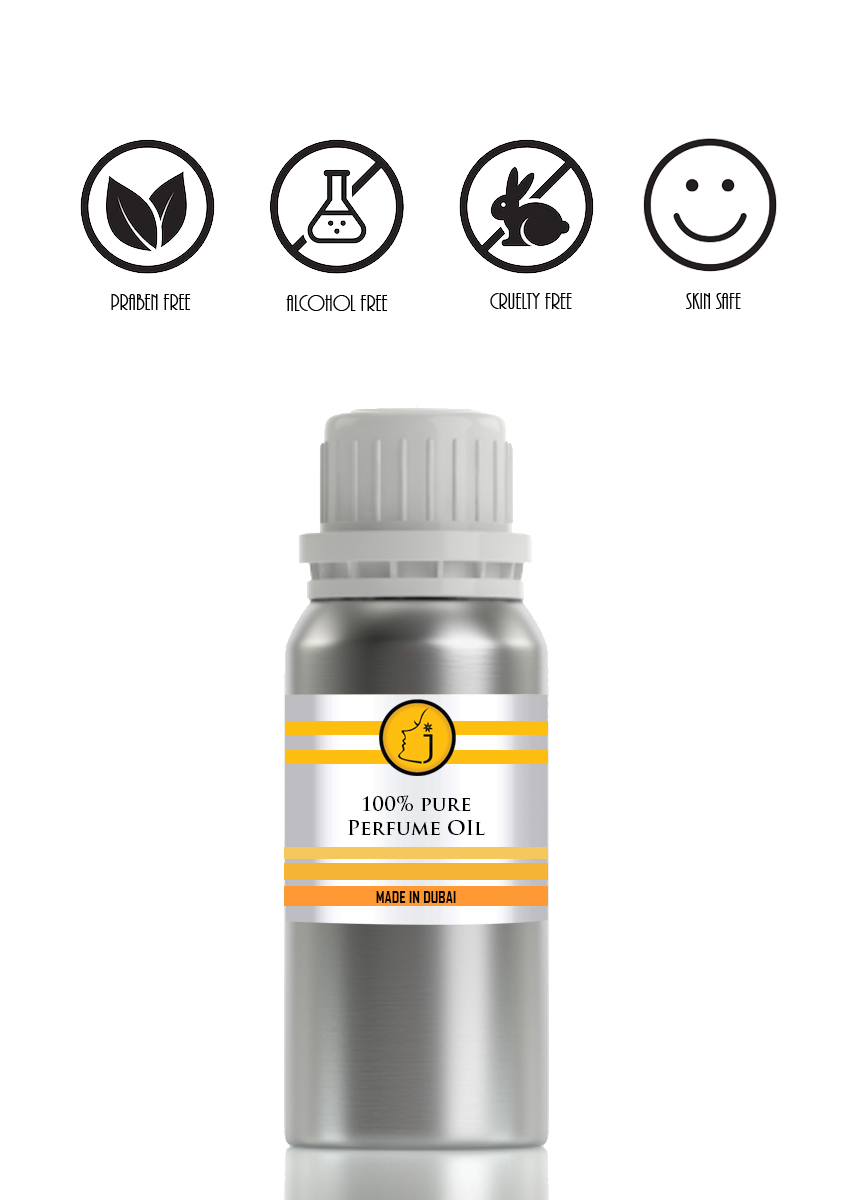 Just Essence offer 100% Pure Imported from Dubai and France concentrated Exotic Attar & Fragrance Perfume Oil, offers premium quality fragrance oils, designer type perfume oils, body oils.
"Foreign fragrance oils" typically refer to fragrance oils that are sourced or inspired by scents from regions and cultures outside of your own. These oils are often chosen for their unique and exotic aromas. Here are some examples of foreign-inspired fragrance oils:
Indian Sandalwood: Sandalwood is a precious and aromatic wood from India, known for its woody, creamy, and exotic scent.

Egyptian Musk: Egyptian musk offers a sensual and captivating fragrance inspired by traditional musk scents from Egypt.

Moroccan Mint: This fragrance oil captures the refreshing and invigorating aroma of mint tea commonly enjoyed in Morocco.

Tahitian Vanilla: Tahitian vanilla has a sweet, floral, and slightly fruity scent, reminiscent of vanilla beans from the South Pacific.

Japanese Cherry Blossom: Inspired by the beautiful cherry blossoms of Japan, this fragrance oil provides a delicate and floral aroma.

Hawaiian Plumeria: Plumeria fragrance oil is reminiscent of the sweet and tropical scent of plumeria flowers found in Hawaii.

Caribbean Coconut: This fragrance oil captures the tropical essence of coconuts commonly associated with the Caribbean.

Mediterranean Fig: Inspired by the fragrant fig trees of the Mediterranean, this oil offers a sweet and fruity scent.

African Shea Butter: Shea butter is a popular moisturizing ingredient in African skincare products, known for its nutty and natural fragrance.

Tibetan Incense: Inspired by the traditional incense used in Tibetan rituals, this fragrance offers a calming and spiritual aroma.
Using foreign fragrance oils can transport you to different parts of the world and evoke specific cultural and regional experiences. These oils can add a touch of diversity and exoticism to your living space, allowing you to enjoy the scents of faraway places without leaving home.