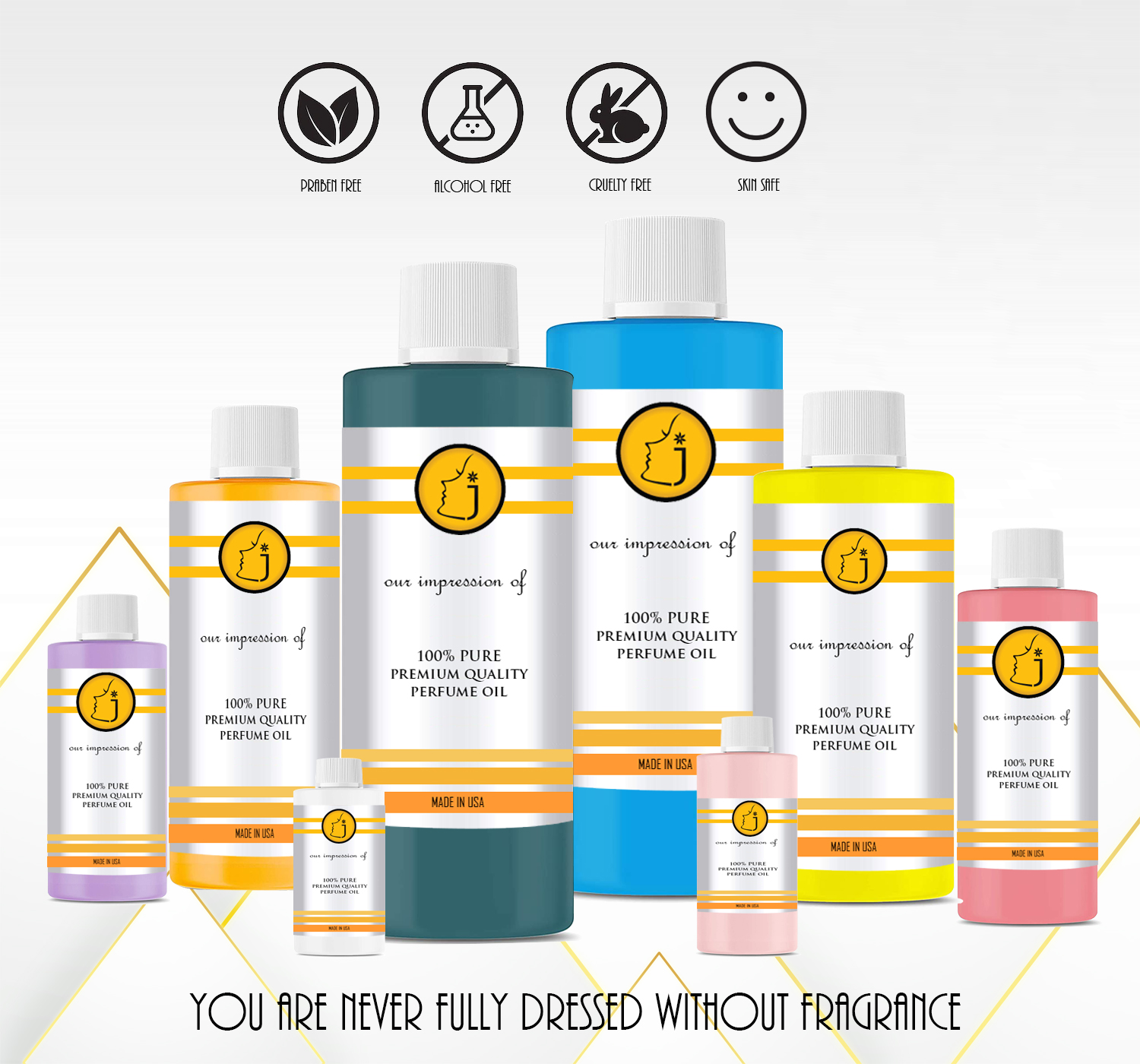 Just Essence offers premium quality fragrance oils, body oils, designer type perfume oils, pure fragrance oils, scented oils for skin, essential oils, fragrance oils for warmer.
Fragrance a Guide to Selecting the Perfect Perfume Oil
Finding the ideal item to match your personality is similar to choosing the appropriate perfumed body oils. The scent you choose can influence others and improve your look. Finding the ideal scent, though, can be difficult, given the various variations available. In this guide, we'll take you on a fragrant tour and give you insightful advice for choosing the ideal body fragrance oils that genuinely captures your unique personality.
Understand Your Preferences
Choosing the fragrance perfume oil for men and women that appeals to you is the first step in choosing a perfume. The classifications of fragrances include floral, oriental, citrus, woody, and fresh. Do you prefer a strong, sensual perfume or a romantic, feminine scent? Understanding your preferences will help you make a more informed decision by reducing the number of available possibilities.
Test and Experience
Always choose perfume body oils in a timely manner. Please spend some time testing out various scents on your skin to see how they change over time. How perfume responds to each person's body chemistry varies, so what smells great on one person might not suit you. Visit perfume counters, sprit the scent on your inner elbow or wrist, and wait a few hours before removing it. Before making a choice, consider how luxury perfume oil affects the natural oils in your body and how it makes you feel.
Take Note of Longevity
An important aspect to take into account is choosing long-lasting perfume oil. Some scents stay on the skin for hours, while others linger all day. Choose a scent based on how long you want it to linger on you. Remember that the concentration of the perfume also impacts how long it lasts.
Conclusion
You can start a fragrant adventure at Just Essence that takes you to the ideal aroma that genuinely captures your distinctive personality by taking into account your taste, testing scents on your skin, evaluating the occasion, and considering longevity.
Disclaimer: Apricaus perfumed or fragrance body oils listed on this website are inspired by designer perfumes, which are the trademarks of their respective owners. We do not have any associations with them nor we are claiming that the perfumes oils are designed by them.