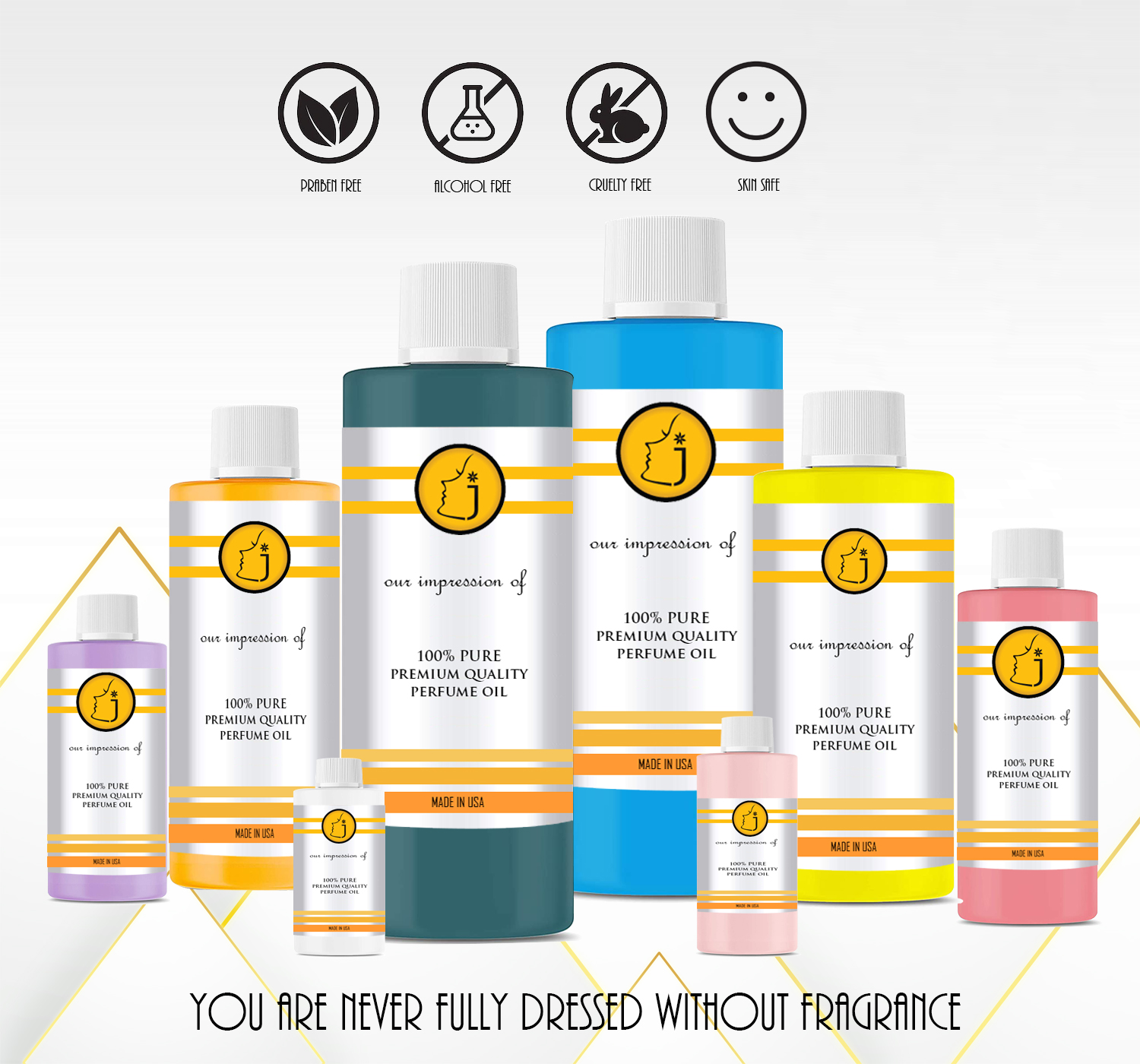 Just Essence offers premium quality grade "A" 100% pure uncut perfume/fragrance body oils, designer type perfume oils for skin, scented oils for skin, fragrance oils for skin, perfume oils for women, cologne oils for men, body, warmer, candle, soap, lotion and much more.
Fragrance oils are superior to rich moisturizing for your skin. If you like the original brand fragrance, you will enjoy our generic impression.Fragrance body oils also can be added to fragrance oils for warmer, burners, body lotions, soap, candles, fragrance sprays & air freshener sprays.Safe to Use: 100% Skin Safe Perfume Oil & Cologne Oil, thick and long-lasting fragrance perfume scented body oil. fragrance and perfume oil color will vary depending on Fragrance & perfume/cologne.
Disclaimer: Just Essence perfume or fragrance body oils listed on this website are inspired by designer perfumes, which are the trademarks of their respective owners. We do not have any associations with them nor we are claiming that the perfumes oils are designed by them.
Long Lasting Fragrance Perfume Oil